For more information contact marten [at] jm-j.com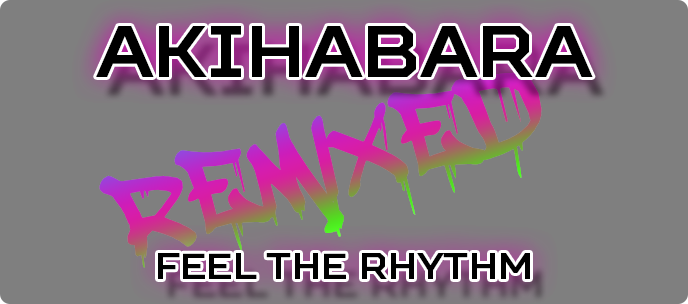 Akihabara- Feel the Rhythm Remixed is a unique combination of intense rhythm and fast-paced puzzles set in the Electric Town of Tokyo!
Take a trip through engaging music and intense puzzle action, set in Tokyos Electric Town! Stack blocks to build combos, tap in rhythm with the music to break them. Play trough the campaigns, go for the high score! Can you master the rhythm in Akihabara?
* Challenge yourself with intense, fast-paced rhythm gameplay
* Enjoy high-quality graphics, sound, and music
* Earn achievements in 25 tracks over various game modes
* Master the beat in environments based on Tokyo's own Electric Town
Purchase now:


Enjoy the amazing soundtrack:
Available as a DLC on Steam, or at your favourite music store!
01 - Future Sound (Electric Mix)
02 - Robots
03 - Sunset, Part 1
04 - Edge
05 - Sunset, Part 2
06 - UDX
07 - Sunset, Part 3
08 - K
09 - Anodyne
10 - future World
11 - Cailies Voyage
For more information contact marten [at] jm-j.com